Bokeh Ekar
Drawing upon feedback from over 4500 gravel riders and racers, Campagnolo's debut multi-terrain 13spd. groupset delivers the brand's iconic durability, proprietary ergonomics and rich heritage crafted into the world's lightest gravel groupset.
Featuring exclusive gearing ratio options with close range steps for smooth gear changes and a natural cadence progression at cruising speeds, progressing to bigger ratio changes for big ascents.
Ekar's evolution of thumb shifting Ergopower - 'Lever 3' - can be operated from anywhere on the bars without needing to lift a finger from the drop. One lever, one action and laser-enrgaved textures on hoods. Wide and smooth brake lever blades with reach adjust to suit any hand size.
As the very first Mason Campagnolo offering, the high performance Ekar groupset in combination with our award-winning Bokeh frameset brings thoroughbred Italian pedigree to multi-terrain riding and dispels all doubt that Campagnolo knows a thing or two about #FastFar riding.
Features
Dedacciai, custom formed, triple-butted performance Aluminium frame with Mason Parallax2 full carbon Thru-Axle fork.
Exclusive 9-42 Ekar 13spd. Cassette. Other options available.
Also available with Ritchey VentureMax WCS Flare 'bars in all sizes.
Available with a choice of the best 650B and 700C tyres from Panaracer, WTB, Rene Herse and Schwalbe.
A choice of 8 HUNT disc wheelsets in 650B and 700C sizes.
Proprietary Ekar thumb shifter accessible from hoods or drops.
Full Campagnolo Ekar 1x13spd mechanical groupset.
'Made in Italy' Campagnolo components.
Beautifully crafted full carbon Ekar crankset.
This bike can be fitted with the Mason Luminance Upgrade. The ultimate dynamo + lighting set-up for all-terrain and multi-surface adventures. See 'Accessories + Upgrades' for details.
Unique Mason MultiPort adaptable internal routing.
Mason 'ThruBB' 56Ømm, internally routed bottom bracket shell.
The 'Parallax2' carbon monocoque fork uses a Ø12mm thru-axle, flat-mount and internally routed dynamo and brake hose porting, weighing just 465g.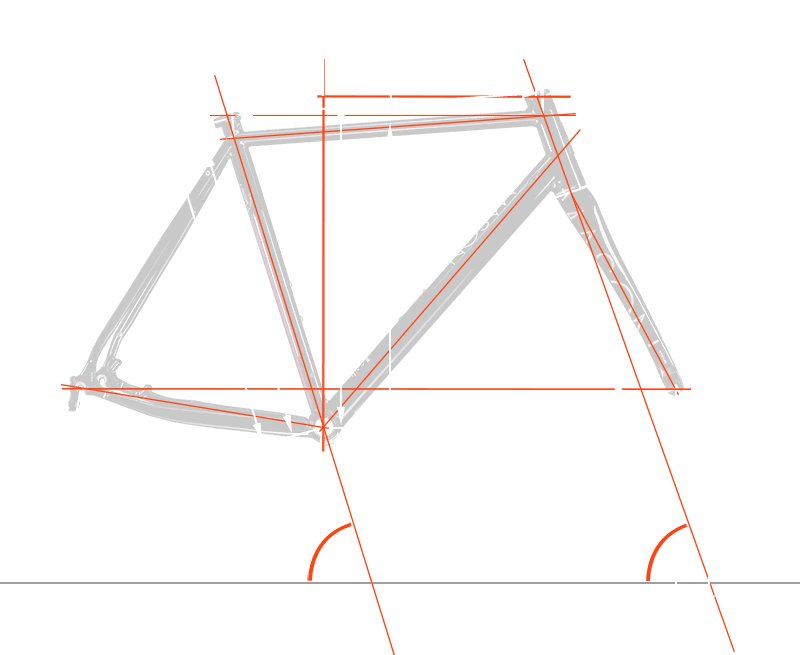 (mm unless specified)
Dimensions
A >
SEAT TUBE C/T
500
B >
SEAT TUBE C/C
453
C >
BB DROP
75
D >
REAR CENTRE
435
E >
TT EFFECTIVE
519.9
F >
TT ACTUAL
503.9
G >
STACK
537.9
H >
REACH
363.5
I >
STAND-OVER
764.1
J >
OFFSET
50
K >
TRAIL
75.3
L >
FORK CROWN HEIGHT
398
M >
HEAD ANGLE
70
N >
HEAD TUBE LENGTH
115
O >
SEAT TUBE ANGLE
74
P >
WHEELBASE
1013.7
Q >
HANDLEBAR (OUTSIDE DIMENSION)
42

(mm unless specified)
Dimensions
A >
SEAT TUBE C/T
520
B >
SEAT TUBE C/C
473.0
C >
BB DROP
75
D >
REAR CENTRE
435
E >
TT EFFECTIVE
535.9
F >
TT ACTUAL
520.3
G >
STACK
554
H >
REACH
374.0
I >
STAND-OVER
781.8
J >
OFFSET
50
K >
TRAIL
72
L >
FORK CROWN HEIGHT
398
M >
HEAD ANGLE
70.5
N >
HEAD TUBE LENGTH
130
O >
SEAT TUBE ANGLE
74
P >
WHEELBASE
1021.8
Q >
HANDLEBAR (OUTSIDE DIMENSION)
42

(mm unless specified)
Dimensions
A >
SEAT TUBE C/T
540
B >
SEAT TUBE C/C
493.5
C >
BB DROP
73
D >
REAR CENTRE
435
E >
TT EFFECTIVE
551
F >
TT ACTUAL
534.4
G >
STACK
568.1
H >
REACH
376.2
I >
STAND-OVER
799.4
J >
OFFSET
50
K >
TRAIL
68.7
L >
FORK CROWN HEIGHT
398
M >
HEAD ANGLE
71.0
N >
HEAD TUBE LENGTH
145
O >
SEAT TUBE ANGLE
73
P >
WHEELBASE
1028.4
Q >
HANDLEBAR (OUTSIDE DIMENSION)
44

(mm unless specified)
Dimensions
A >
SEAT TUBE C/T
560
B >
SEAT TUBE C/C
513.7
C >
BB DROP
73
D >
REAR CENTRE
435
E >
TT EFFECTIVE
561.4
F >
TT ACTUAL
546.3
G >
STACK
579.5
H >
REACH
383.4
I >
STAND-OVER
814.8
J >
OFFSET
50
K >
TRAIL
65.4
L >
FORK CROWN HEIGHT
398
M >
HEAD ANGLE
71.5
N >
HEAD TUBE LENGTH
155
O >
SEAT TUBE ANGLE
73
P >
WHEELBASE
1034.4
Q >
HANDLEBAR (OUTSIDE DIMENSION)
44

(mm unless specified)
Dimensions
A >
SEAT TUBE C/T
580
B >
SEAT TUBE C/C
534.1
C >
BB DROP
70
D >
REAR CENTRE
435
E >
TT EFFECTIVE
580.8
F >
TT ACTUAL
567.2
G >
STACK
587.9
H >
REACH
395.2
I >
STAND-OVER
831.0
J >
OFFSET
50
K >
TRAIL
62.1
L >
FORK CROWN HEIGHT
398
M >
HEAD ANGLE
72
N >
HEAD TUBE LENGTH
165
O >
SEAT TUBE ANGLE
72.5
P >
WHEELBASE
1045.4
Q >
HANDLEBAR (OUTSIDE DIMENSION)
46

(mm unless specified)
Dimensions
A >
SEAT TUBE C/T
60
B >
SEAT TUBE C/C
554.2
C >
BB DROP
70
D >
REAR CENTRE
435
E >
TT EFFECTIVE
590.7
F >
TT ACTUAL
577.1
G >
STACK
607.0
H >
REACH
399.1
I >
STAND-OVER
850.0
J >
OFFSET
50
K >
TRAIL
62.1
L >
FORK CROWN HEIGHT
398
M >
HEAD ANGLE
72
N >
HEAD TUBE LENGTH
185
O >
SEAT TUBE ANGLE
72.5
P >
WHEELBASE
1055.4
Q >
HANDLEBAR (OUTSIDE DIMENSION)
46

(mm unless specified)
Dimensions
A >
SEAT TUBE C/T
620
B >
SEAT TUBE C/C
574.7
C >
BB DROP
70.0
D >
REAR CENTRE
435
E >
TT EFFECTIVE
600.5
F >
TT ACTUAL
585.8
G >
STACK
630.7
H >
REACH
401.4
I >
STAND-OVER
871.7
J >
OFFSET
50
K >
TRAIL
62.1
L >
FORK CROWN HEIGHT
398
M >
HEAD ANGLE
72
N >
HEAD TUBE LENGTH
210
O >
SEAT TUBE ANGLE
72.5
P >
WHEELBASE
1065.5
Q >
HANDLEBAR (OUTSIDE DIMENSION)
46
This page gives you some guidelines based on rider height, but these are only a starting point for a proper bike fitting. There are of course many other factors to consider when choosing the right size for you and sizing advice will vary depending on your choice of model from the Mason range and the way that you intend to ride it. We're always here to help of course and would always recommend a professional bike fitting and visiting us for a ride on the Mason Cycles riverside gravel/country lanes test-loop if you can. There is further advice, based on specific models, below the height chart.
Fitting a bike to a rider is an important process, this information is a start to the process but it's not really possible to give 100% accurate fitting instructions online.
Humans are odd shapes, each person's physical dimensions: arm, torso, femur length, level of flexibility, skill level and intended model usage are very different. This means that there will invariably be different frame size requirements, even for people of the same height and inseam.
SIZING ADVICE BASED ON MASON MODELS
ROAD, ALL-ROAD & GRAVEL - Aspect | Resolution | Definition | BokehTi | Bokeh: Size range is 48cm to 62cm depending on specific model. The chart dimensions show the extremes of useable frame size based on height and the rider size range is very similar for all our frames with 6 or 8 standard sizes.
ULTIMATE ADVENTURE - InSearchOf: Size range is 42cm to 58cm [5 sizes]. As a start point, we would recommend selecting one size down from your normal 'road' frame size. For example, if you would normally ride a 54cm then a 50cm InSearchOf is probably best for you.
MTB, TRAIL/TRAVEL - RAW: Size range is Sml to XL [4 sizes]. With the advent of modern, more progressive mountain bike geometry, the sizing process is even more fluid. The Mason RAW is no different: seat tube lengths are kept deliberately low so riders have a certain amount of flexibility in choosing size based on their preferred reach, wheelbase, handling characteristics and intended use. For instance, for high speed and loaded up stability you may prefer a larger frame that will also provide more pack space in the front triangle. Or, if you are spending most of your time on twisty woodland singletrack, you'd benefit from the shorter wheelbase and extra response of the smaller frame.
We are experienced in sizing and geometry, so of course we will be on the end of the phone or email to help and advise, but we would always recommend having a proper bike fit done before committing, especially if you feel like you may be between sizes. If you do fall between our frame sizes, it's probably best to go with the smaller size. It's easier to make a smaller frame fit a little larger than vice versa.
CONFIGURATION: With all models, you can use our drop down menus to configure your finishing kit to suit your needs, including which brake lever operates front/rear wheel and for MTB we're happy to cut down the handlebar to your desired width.
Please email us here or call 01273 463000 if you have further requirements that you would like to discuss, we are always happy to help.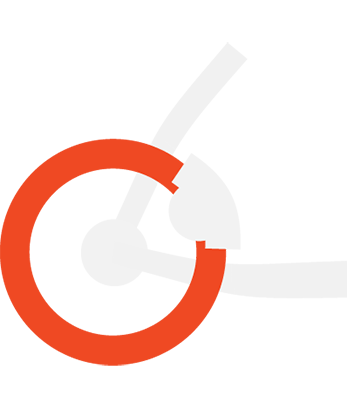 InBoard Disc-Mount
The calliper is mounted on the chain stay, this allows us to use lighter more comfortable seat-stays and gives a flex free mounting for the post-mount components to be welded to. Mounting the brake on the chain stay also keeps it cleanly out of the way of rack and 'guard stays.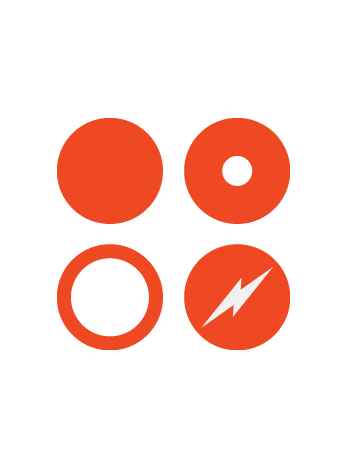 Multiport
Unique to MASON. Our frames use an adaptable, internal cable routing system. Developed by us to allow your Mason frame to be used with a combination of control systems and adapt and evolve with your requirements and riding styles. We are the first to bring this type of system to a performance steel frame. Interchangeable alloy parts allow five options:
1. Full cable outer. 2. Hydraulic Hose. 3. Split outer. 4. Electronic cable [e.g. Shimano Di2]. 5. Blank.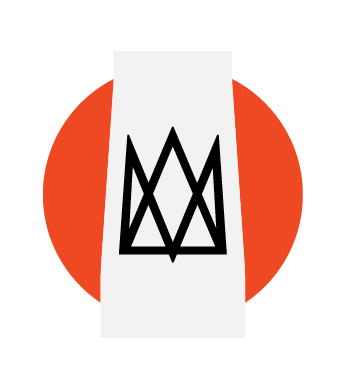 Taper Head Tubes
Our frames use modern 1-1/8" - 1.5" taper head tubes. Pioneered by composite frames, the taper head tube makes huge sense for metal frames too;
The large overall diameter provides a useful weld area. The fully integrated headset is light and has a very low stack-height. Large 1.5" lower bearing, mated to a tapered carbon fork steerer, spreads the load and gives flex-free braking and instant response to steering input.
Threaded Bottom Brackets
We choose a more traditional 68mm, BSA, threaded standard for our AdventureSport frames because we believe it gives greater durability and creak-free reliability over many miles. The threaded BB is easier to service using standard tools and you are more likely to find a replacement when adventuring far from home. A properly lubricated, threaded BB is also an ideal interface with a metal BB shell.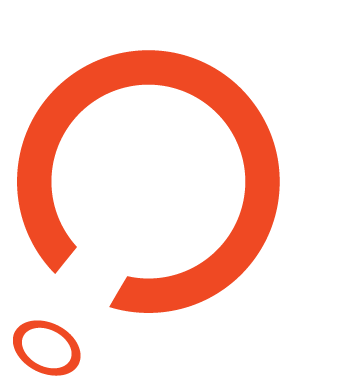 ThruBB
'ThruBB' is unique to MASON. The large 56mmØ presents a large weld area to the base of the down tube and then steps down to the 68mm width threaded seats. This step-down provides plenty of space around the outside of the bottom-bracket bearings to allow the control cable and hose to pass through on the way to the chain stays and out to the brake and rear mech.
IMPORTANT: This BB shell design requires the use of a bottom bracket with a 24mm 'sleeved' axle, because the hose/cables run through the shell and under the axle. DO NOT use a bottom bracket type without a sleeve. Campagnolo sleeves are available on the site HERE. Please contact us if you would like advice on compataible cranksets/BB types.
F-Stop Axle System: Bokeh
The Mason F-Stop Axle System was developed for our exclusive Aperture2 fork and we now use the special axle for the Mason Parallax fork on the Bokeh and BokehTi.
The axle uses a positive-closure release lever, ensuring that the wheel is always securely and firmly mounted with the added advantage of a visual check for the lever closure and orientation.
The F-Stop system also includes a 'clockable' thread on the axle, meaning you can always position the release lever exactly where you want it.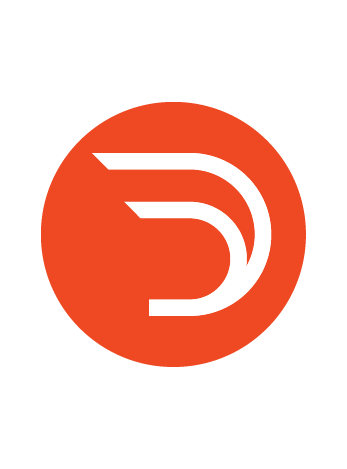 Dedacciai Tubing
This frame is constructed from Triple Butted, Hand Selected, custom shaped, 7000 series, Dedacciai Alu tubes and tig welded by hand with beautiful Smooth weld beads. The welds require no after sanding or finishing, so there is no thinning and weakening of the tubes at crucial areas. The frame is fully heat treated and stress relieved after welding.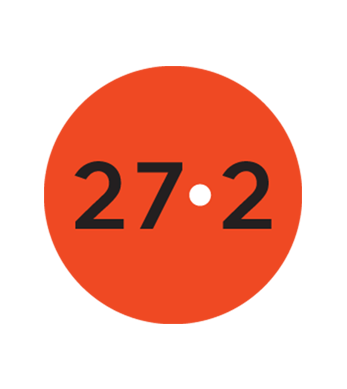 27.2 Seat Post
Our oversize seat tubes don't house oversize seat posts. The large diameter seat tube helps the 'core-stability' of the frame but large, stiff seat posts don't help rider comfort. A 27.2mm post helps to dial out road-buzz and the smoother ride means you stay fresher for longer.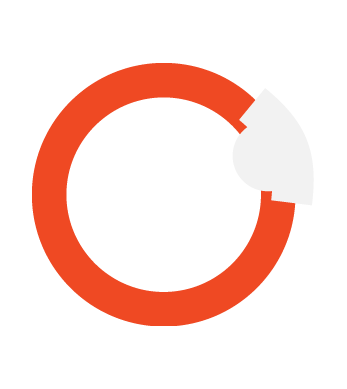 Disc Brakes
This frame is designed for disc brakes. They work consistently in all conditions, pull up quicker in the wet, they don't grind your expensive rims into black sludge and in my experience they change the whole riding experience for the better, especially when coupled with modern disc-specific wheels and high-volume tyres. You'll find yourself riding in a more confident, controlled, fluid and ultimately more efficient way.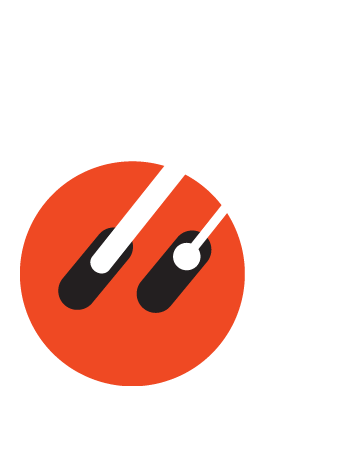 Internal Routing
The cables, hoses and electronic shift control wires run through the frame tubes, guided by our Mason 'MultiPort' adaptable inserts. Interchangeable Internal routing keeps the control cabling away from road dirt and grime, helps avoid accidental damage, makes cleaning easy, de-clutters your bike and means you can adapt your bike easily to work with various shifting and braking methods. For adventure and endurance riding, internal routing also has the advantage that it is easy to strap frame packs to the frame tubes without being hindered by external cabling and hoses.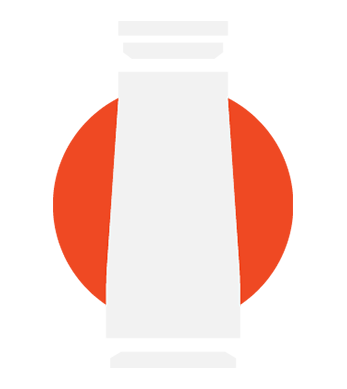 Integrated Headset
Integrated, 41.8ø upper, 51.8ø lower, for taper head tube. Both bearings are 'ACB', meaning 'Angular Contact Bearings'. The head-tube seat angle is 45º.
The headset drops into a tapered seat in the head tube and is tensioned using a headset tensioner within the fork steerer. Tensioning the headset centres it on the taper and prevents any play. The larger lower bearing allows a tapered steerer and larger crown. This gives sharper response, helps reduce flex under braking and spreads bearing load.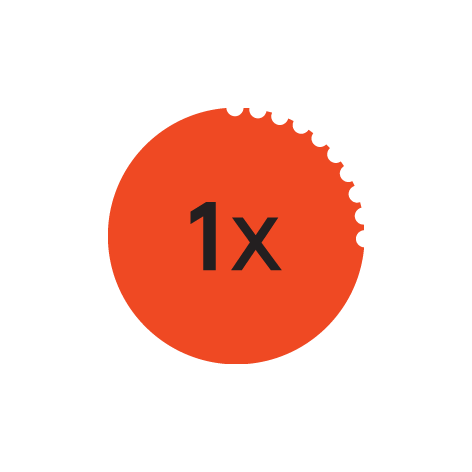 1x Drivetrain
'1x' is a multi-terrain performance drivetrain with maximum chain security thanks to the narrow-wide chainring and jockey wheels and 'clutched' rear-mech. The range of gears is equivalent to a 2x compact drivetrain, but with the elimination of doubled-up crossover gears. '1x' are lighter, quieter, and more secure.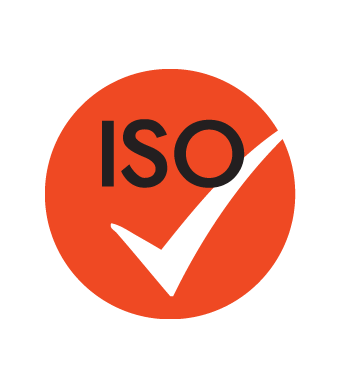 ISO Testing
All our frames complete the intensive strength and fatigue testing to fully comply with ISO standards. The AdventureSport range of frames are put through the tough road race ISO testing, with its brutal Horizontal Fatigue test. The Parallax fork goes through the MTB test with its even tougher 'Drop Testing' standards. Because of this we are confident that these frames will last you a lifetime of hard riding.
It's not law that frames and forks have to be tested to their limits like this, but our frames will always be tested in this way, so you can be sure that your MASON frame not only looks beautiful with a ride quality to match, but it is tough, safe and dependable too.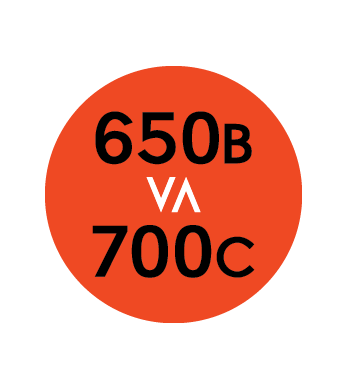 650B/700C
The Bokeh is optimised for large-volume treaded tyres, and is designed for 650B and 700C wheel sizes. Using the smaller 650B wheel means that you can fit a larger-volume treaded tyre, but with the same rolling radius as a 700C x 28mm wheel/tyre.
We've worked together with HUNT Bike Wheels to develop the tubeless-ready, extra-wide, 650B 'AdventureSport' wheelset: replaceable cartridge bearings; traditional J-bend spokes; easy strip down of the hub system requiring traditional tools only.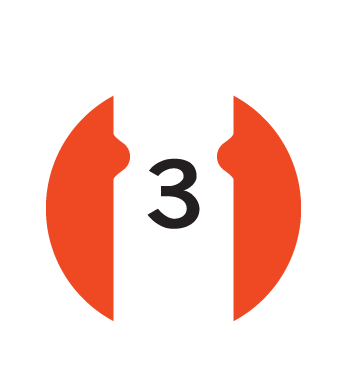 Bottle #3
A third bottle cage mount at the base of the down-tube to allow for an additional bottle or tool keg to be fitted. Designed for low-mount Fabric 'cageless' bottles and kegs (but of course suitable for traditional bottles and cages too), the third bosses are positioned close to the BB to maximise tyre clearance and keep the centre of gravity low.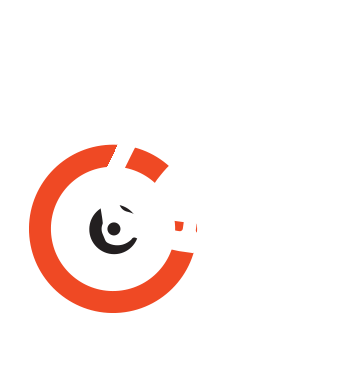 FlatMount Brake Calipers
Flat mount disc-brake callipers are lighter, neater, and open up more space within the dropout area for racks and 'guards. The calliper is mounted to the dropout, allowing us to use a lighter, more comfortable seat-stay. Up front, the calliper is mounted directly to the fork [via the brake manufacturers adaptor] and offers a cleaner and more minimalist appearance and also provides a compact packaging of the brake caliper.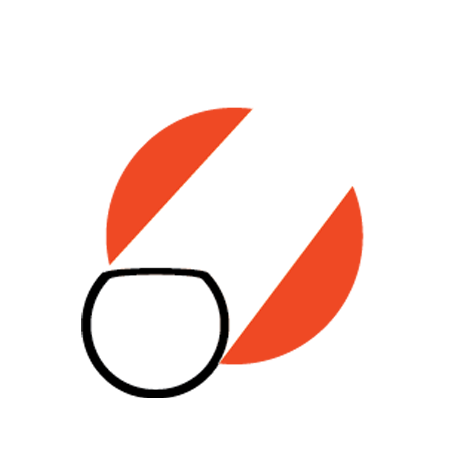 DForm Downtube
Our Resolution frame uses a special 'D-Section', Columbus Spirit, down tube. We also worked with Dedacciai to design and tool for the exclusive Mason 'DForm' Ti down tube for the BokehTi. It is not a simple 'D' section and varies in shape from being taller/narrower at the head tube to being wider and lower in section where it meets the BB shell. This shape allows a very wide weld where the tube meets the BB, giving it great stability and ensuring that the weld doesn't excessively overlap onto the base of the seat tube.
Parallax2 Thru-Axle Fork
Unique to MASON. This frame is fitted with our 'Parallax2' 465g, Ø12mm thru-axle/flat-mount, monocoque carbon fork. We develop our own custom tubing and wheels, so when it comes to the forks for our bicycles it makes total sense for us to design and tool up for our own fork too. We don't want to compromise ride-feel, balance and performance by using an 'off-the-shelf' and generic product.
Features: Custom layup UD carbon construction, Mason F-Stop axle with clockable axle, allowing you to re-position the release lever as things bed in. TrueTaper steerer, sealed Internal Routed brake & dynamo routing, dynamo light eyelet on crown, triple-boss eyelets on both fork legs, discrete eyelets for mudguard mounting. Huge clearance with full mudguard clearance even when using the largest tyres.
Recommended tyre sizing: 700c x 40mm [45mm Max.] 650b x 50mm/2" [2.1" Max.]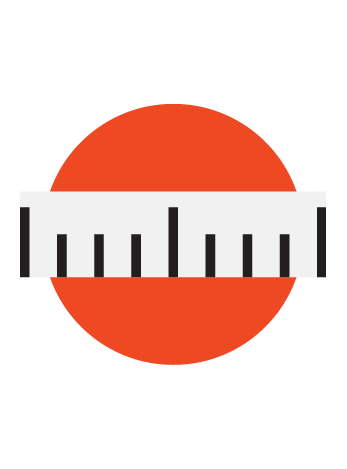 Essental Dimensions: Bokeh
BRAKING
Rotor Size: The fork can take a 140 or 160mm rotor [using adaptor]. We recommend no smaller than 160mm up front if you are using cable braking. 160mm is the maximum recommended diameter for the rear and the native rotor size is 140mm.
Calliper Type: These frames are designed for flat-mount calipers. It's possible to fit post-mount calipers front and rear with the use of a flat > post-mount adapter.
Bokeh Flat-Mount Mounting Bolt Lengths: FRONT - 15mm. REAR - SRAM: 22mm. Shimano: 28mm.
BokehTi Flat-Mount Mounting Bolt Lengths: FRONT - 15mm. REAR - SRAM: 27mm. Shimano: 33mm.
Bolt lengths for mounting Flat-Mount brake calipers to our frames vary because of the different dropout designs and materials used across our range.
We always recommend using genuine hardware and consulting us directly using the 'Technical' dropdown, or using a qualified cycle mechanic if in doubt.
NOTE: This frame is compatible with most modern disc-brake systems but may not be suitable for ALL brake callipers. Please check clearance before purchasing your braking system.
WHEELS + AXLE SPACING
Ø12mm Thru-axle Front / Ø12mm Thru-axle rear.
Front axle spacing: 100mm. Rear axle spacing: 142mm.
Axle length/pitch: Bokeh: Front - 120mm/1.5P. Rear - 160mm/1.5P. BokehTi: Front - 120mm/1.5P. Rear - 172mm/1.5P.
TYRES
The below are guides only. Fitted width may vary depending on manufacturer and rim width. Please check true dimensions of chosen components to be sure.
Bokeh:
Max tyre widths with 'guards:
700C x 41mm | 650B x 50mm.
Max tyre widths without 'guards:
700C x 45mm | 650B x 52mm.
SEAT POST
Bokeh: 27.2mm. BokehTi: 31.6mm.
SEAT CLAMP
Bokeh: 31.8mm. BokehTi: 34.9mm.
FRONT MECH
Bokeh: 31.8mm. 62cm: 34.9mm. BokehTi: 34.9mm.
BB TYPE
68mm shell width. BSA threaded.
PARALLAX2 FORK
Headset type: Integrated, 41.8Ø upper, 51.8Ø lower, for taper head tube. Angular Contact Bearings. The head-tube seat angle is 45º.
Stack-washer maximum: 40mm below stem is max. recommended for carbon steerer. Warranty is void above this dimension.
Dimensions: Crown height - 398mm. Offset - 50mm.
Mounting Bolt Torque: 4Nm.
Accessory Cages: Max load capacity 3kg per side. Follow manufacturers installation and loading instructions.
Specifications
Our frame sets deserve the best components, so we put a great deal of thought into the mix of parts used for each bike build. Bars, stem and crankset are sized to match frame size choice. See Geometry chart for component sizing.
| | |
| --- | --- |
| Frame | Dedacciai custom-shaped performance Aluminium. |
| Fork | Mason Parallax2 full carbon Thru-Axle fork. |
| Headset | DEDA Low profile integrated headset. |
| Colours | Element Grey. Flare Orange. Filter Green |
| Bike Weight | 54cm 9.2kg. |
| | |
| --- | --- |
| Sizes | 50, 52, 54, 56, 58, 60, 62. |
| | |
| --- | --- |
| Shifting | Campagnolo Ekar Ergopower |
| Chainset | Campagnolo Ekar 13spd. Carbon 38T, others available. |
| Cassette | Campagnolo Ekar 9-42T 13spd. Other options available. |
| Chain | Campagnolo C13 |
| | |
| --- | --- |
| Braking | Campagnolo Ekar Hydraulic Disc Brake |
| Tyres | Choice of Schwalbe, Panaracer, WTB. |
| Wheels | HUNT Four Season Gravel Disc X-Wide / Mason X HUNT 650B AdventureSport Disc. Other models available. |
| | |
| --- | --- |
| Handlebar | Deda Gravel100 |
| Clamp | MASON Macro alloy ultralight. |
| Seatpost | MASON Penta carbon, microadjust. |
| Saddle | Fizik Terra Argo X5. |
| Bar Tape | Mason Bar Tape. |
| Stem | DEDA Superzero. |