NOW AVAILABLE TO ORDER AT BASE OF PAGE.
To me, 'AdventureSport' is when you're out there underneath a mountain, riding fast. We're not talking about gravel. The word 'gravel' sounds dull to me. AdventureSport is about doing it fast. That's what our original Mason bikes do well, and that's what we're continuing here with BOKEH.
Dom Mason | Mason Cycles | Designer & Founder.
...it's possibly the most holistically perfect complete bike I've ever ridden. And I've tested literally thousands in the past twenty years so that's no small statement.
Guy Kesteven | Legendary bike tester | Bokeh Force 650b.
The new 'Bokeh' [Alu] and 'BokehTi' frame sets and bikes have been in development for over a year, they are AdventureSport machines for fast 'Continent Crushing' rides and they can use either 650b x 50mm or 700c x 41mm tyres. These new bikes are big news for us because they are the ones to follow up our first ever models, the Award Winning Definition and Resolution, these two bikes were a tough act to follow! The pressure was on and I knew that whatever I came up with had to be good.

The inspiration for the Definition and Resolution was kicked off by a surge in road bike development surrounding disc brakes for drop bars and also the development of larger volume, fast, lightweight tyres. I mixed this exciting, emerging technology with my love of engineering and design and an urge to push the development of metal bikes as far as I could. The final ingredient and maybe the most important [but it turns out one of the hardest to achieve], was my desire to work with very small and very high quality Italian frame builders.
All my bike designs require a spark, something that starts the fire smouldering and gets me enthused and caught up, the Bokeh bikes were no different. We started to see the Definitions and Resolutions being used in ways that I hadn't envisioned when I designed them, more and more riders were fitting lightweight packs in the frame and on the bars and behind the seat and heading off on huge adventures. The comfortable, fast, long-distance nature of the bikes really worked for this type of riding and larger volume tyres and disc brakes gave comfort, confidence and predictable handling and braking in all conditions…our mantra 'FastFar' was born.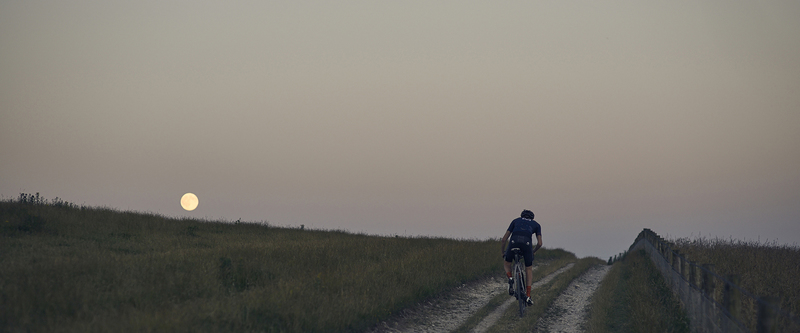 Josh Ibbetts incredible Transcontinental 2015 win, riding a virtually standard Mason Definition really inspired me and helped strengthen my resolve to design a bike that was a 'continent crusher', capable of being ridden fast on many surfaces and varied terrain, for a long way in as much comfort as possible. It's a response to this move in cycling towards venturing off road and using bigger tyres, disc brakes and lightweight packs and having adventures, but not necessarily on bikes with masses of luggage.
We have again collaborated with our friends at Hunt Bke Wheels to develop a Mason x Hunt 'AdventureSport' 650b wheelset for the Bokeh bikes. The development of 1x drivetrains and lightweight, performance multi-terrain 650b tyres and fast, large volume multi-terrain tyres for 700c has really helped fuel bike development.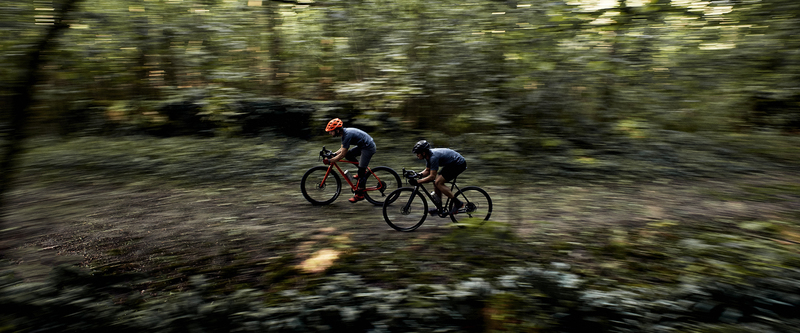 We have started from the ground up with the Bokeh geometry the clearance is increased to take up to 650b x 50mm or 700c x 41mm, I think anything larger is MTB territory. The wheelbase is longer and angles a little slacker, with the fork using a 50mm offset to keep the trail dimension under control
I've kept the stack height very similar to the Definition and Resolution, I didn't want overly long head tubes because these are fast bikes and they need to accelerate and climb well. Sizes are 50, 52, 54, 56, 58 and 60cm, see individual bike pages for full geometry.
The carbon monocoque 'Parallax' fork has been developed in conjunction with our Italian frame builders, it uses a Ø12mm thru-axle, flat-mount and internally routed hose and weighs just 465g. As with the frames, there is a full compliment of discreetly sited rack and fender eyelets and an extra one at the front for a Dynamo light.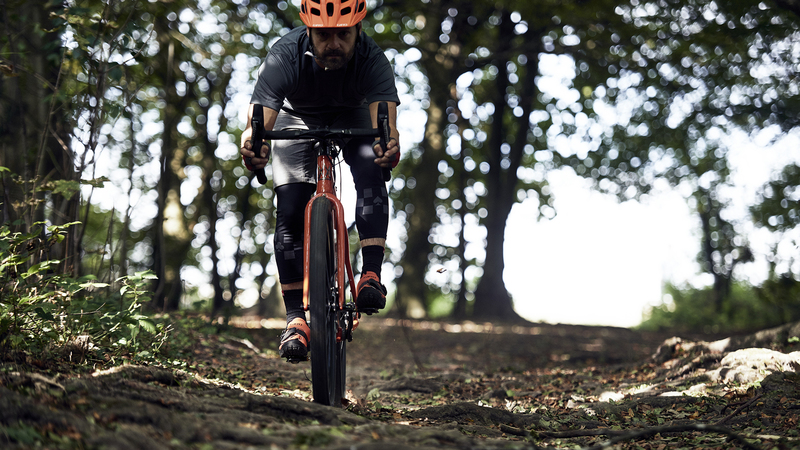 Bokeh SRAM Rival | 650b x 50 | FlareOrange
Our AdventureSport range launches with the Bokeh Alu, available from framesets through to 4 complete bike build levels.
The Bokeh bikes are designed for 650b x 50mm tires or 700C x 41mm, so we've tailored the complete bike groupsets to best suit each wheelsize. We're speccing 650b builds with Panaracer Comet Hardpack 650b x 2.0 tyres and SRAM Rival/Force 1X groupsets with 10/42T : 42T ratios to give enough range for steep climbs and fast descents. The 700C builds use Gravelking SK 35c tyres mounted to HUNT Four Season Gravel Disc wheels, finished with the reliable Shimano 105/Hydro or Ultegra/Hydro compact/11:32 groupsets.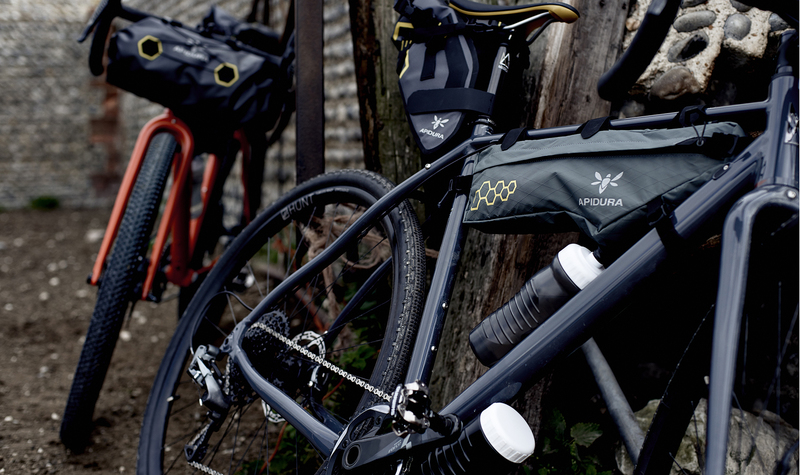 Bokeh SRAM Force | 650b x 50 | ElementGrey
Like our Resolution and Definition models, the AdventureSport model range are all handmade in Italy. We're sticking with this theme and using Deda Elementi handlebars and stems. New for the Bokeh models is the SuperZero range for the Force/Ultegra builds. The triangulated stem improves the steering system stiffness and looks great. The matching alloy handlebar features a mid-bar aero section that doubles up as an ideal hand rest for rough terrain and is a really secure anchor for bar-mounted luggage.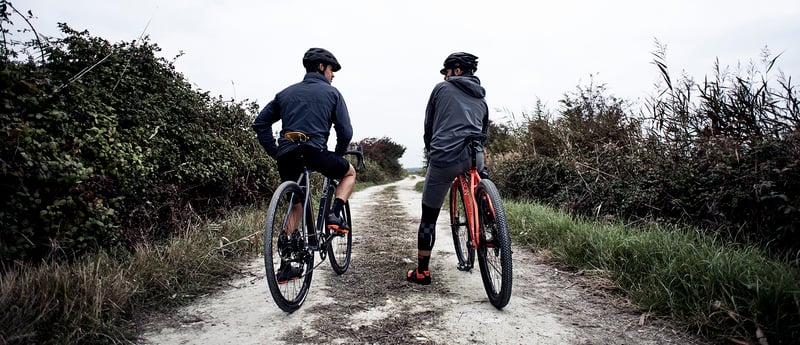 ElementGrey with Copper/Mustard/White | FlareOrange with Tungsten/Ochre/White.
Bokeh 'Rolling-Chassis' and 'Disc-brake Starter Kit' Bundles
To give you the ideal start to your self-build project, we also offer the above bundles which include everything you'll need as the basis of a quality bike build and include a saving too.
Rolling Chassis: Bokeh frame/Parallax fork/Deda headset/Mason Macro clamp/Mason Penta carbon seatpost/3D printed Mudguard brackets/3D printed BB cable stop/All Mason MultiPort inserts/Stainless bolt set. Choice of: Mason X Hunt AdventureSport 650b OR Hunt GravelDisc 700c wheelset .
Disc-brake Starter Kit: As above but including the excellent TRP Spyre, dual-piston cable brakes and 160/140mm rotors. These are the best of the cable brakes in our opinion, with top power, adjustability and durability.

Coming soon: The very special BokehTi. Titanium framesets and bicycles, Italian hand crafted in very small quantities to an extremely high finish quality.
A full custom Titanium tubeset to Mason Cycles specification, designed specifically for this frameset and using our own tooling. Welded to order by highly skilled and experienced makers in Tuscany Italy.
A special blend of Dedacciai and Reynolds tubing with advanced Reynolds 3D printed Ti dropouts.
Exclusive Mason Parallax carbon fork, developed by us, tooled for by us and used only on our Mason Bokeh bikes and framesets.
The latest Ø12mm thru-axle and flat-mount specification front and rear, using Mason developed 'F-Stop' thru-axles.
Tubing and geometry specifically developed for 650b x 50mm or 700c x 35 [Max 700c x 41mm].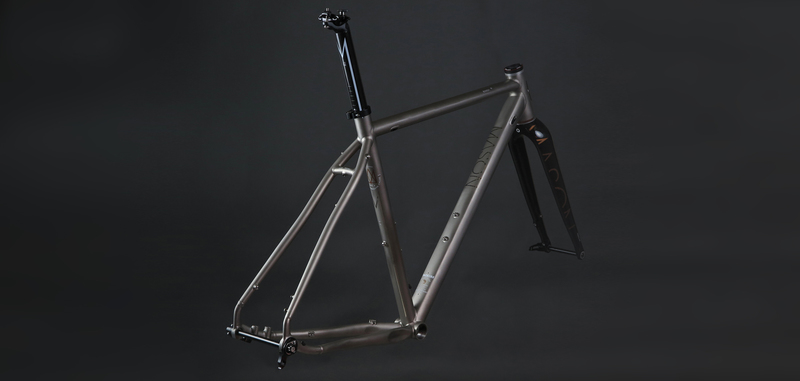 The advanced and highly developed BokehTi is at the final stages of development and is available to pre-order now. Please contact us for further information and pre-order details.