Our Aluminium, Fast Gravel Bicycles
To me, 'AdventureSport' is when you're out there underneath a mountain, riding fast, covering ground with a destination in mind.
Versatile Multi-Terrain Adventurer.

Fast and Engaging.

Light, Comfortable, Efficient.
Want to hear what Bokeh owners say? Take a look at the Facebook Owners Group.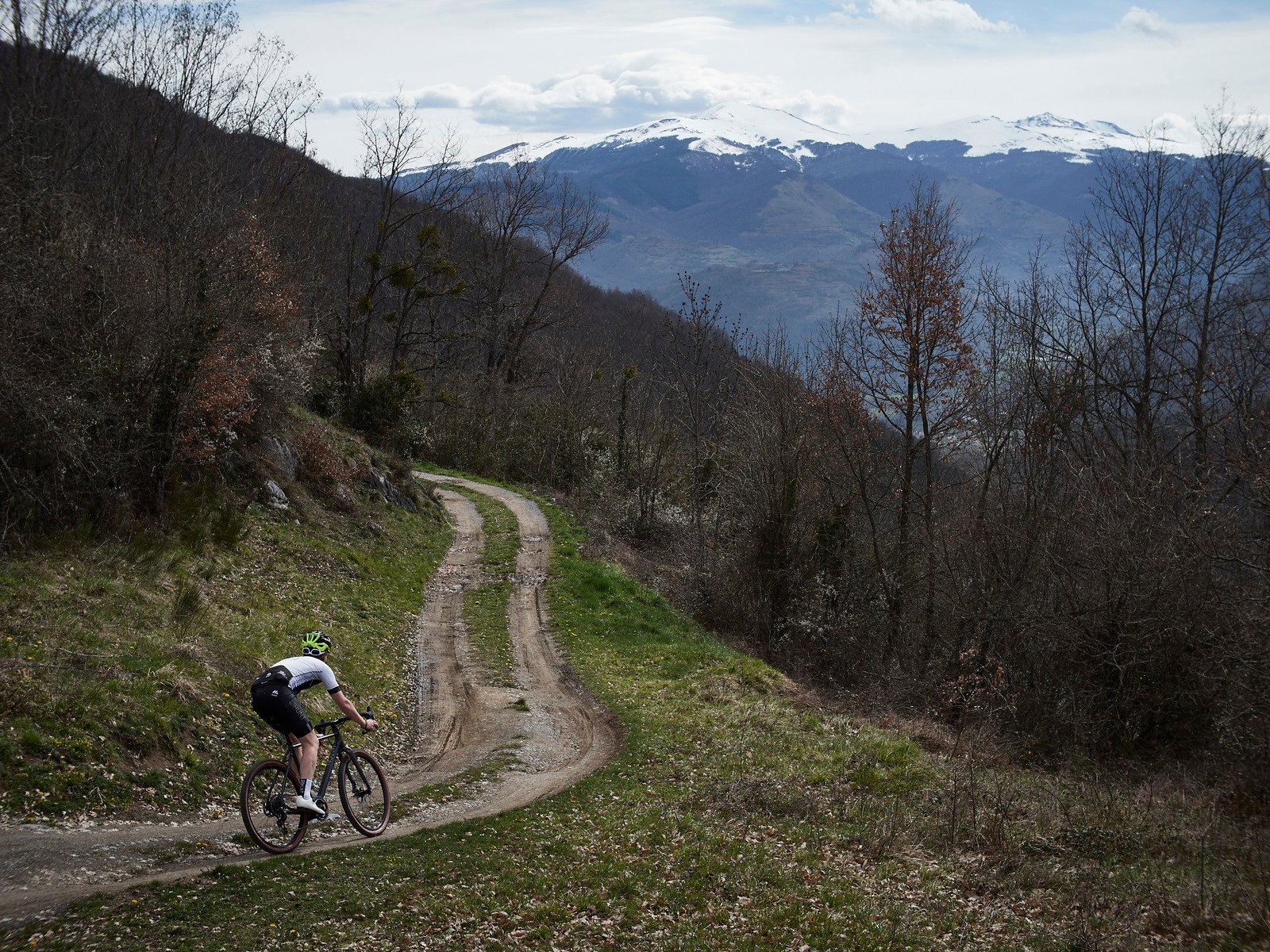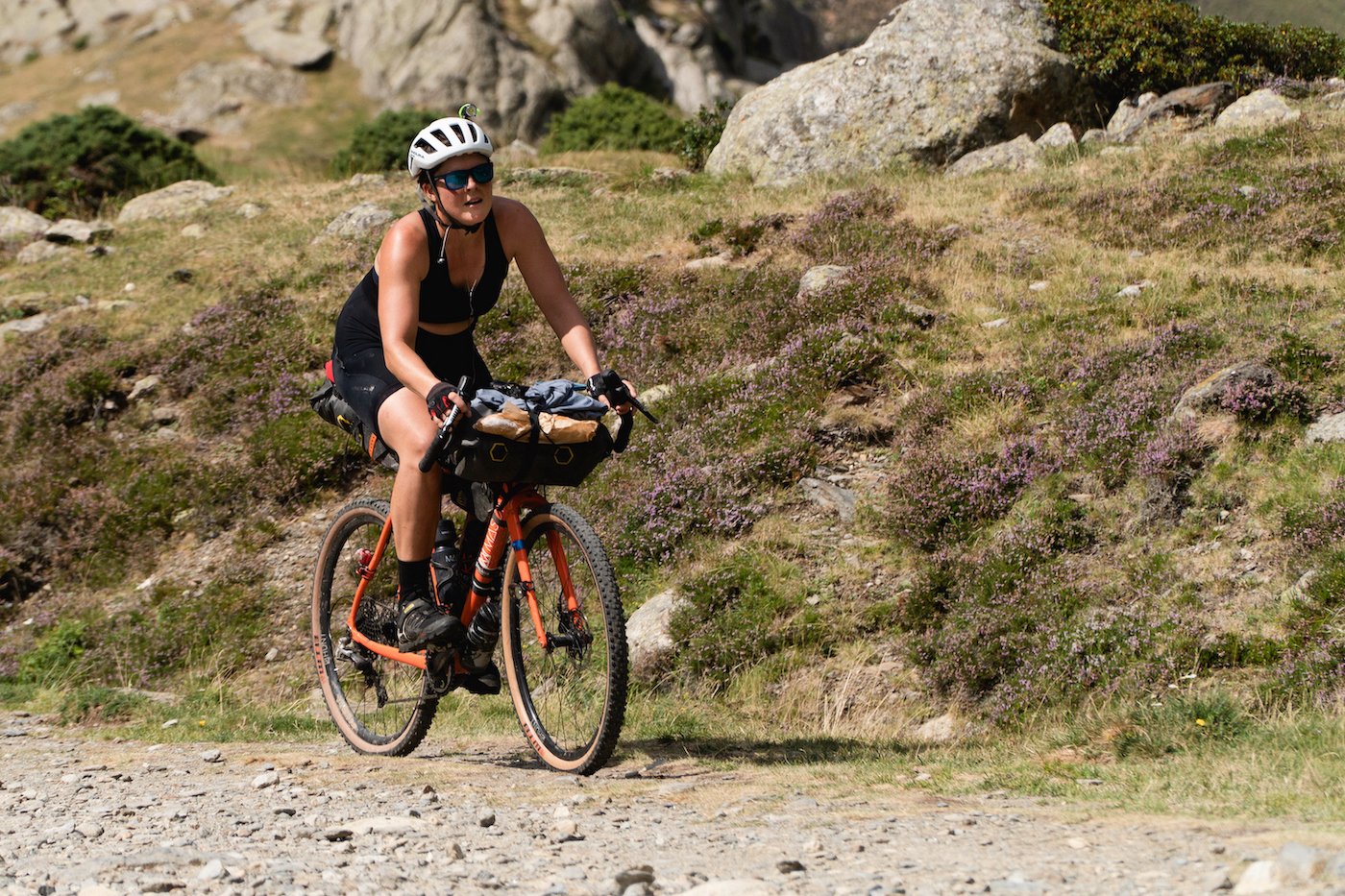 Our Bikes
The Bokeh bikes and framesets are AdventureSport machines for Continent Crushing rides, fast gravel adventures and bikepacking multi-day excursions.
The Bokeh can use either 650b x 51mm or 700c, with up to 45mm tyres [This is the Maximum and may not be suitable for smaller sizes]. Many customers specify 2 sets of wheels, a quick swap dials the Bokeh perfectly to your chosen terrain or adventure. Use our 'Configure' tool to build your perfect Bokeh.
THE THINKING
All our bike designs require a spark, something that starts the fire smouldering and gets us enthused and caught up, the Bokeh bikes were no different. We started to see our Definitions and Resolutions being used in ways that we hadn't envisioned when they were designed, more and more riders were fitting lightweight packs in the frame and on the bars and behind the seat and heading off on huge adventures. The comfortable, fast, long-distance nature of the bikes really worked for this type of riding and larger volume tyres and disc brakes gave comfort, confidence and predictable handling and braking in all conditions…our mantra 'FastFar' was born.
Josh Ibbett's incredible Transcontinental 2015 win, riding a virtually standard Mason Definition really inspired me and helped strengthen my resolve to design a bike that was not only a 'continent crusher', but was capable of being ridden fast, for multi-day bikepacking, on many surfaces and varied terrain, for a long way in as much comfort as possible.
It's a response to this move in cycling towards venturing off road and using bigger tyres, disc brakes and lightweight packs and having adventures, but not necessarily on bikes with masses of luggage.
We have again collaborated with our friends at Hunt Bike Wheels to develop a Mason x Hunt 'AdventureSport' 650b wheelset for the Bokeh bikes. The adoption of 1x drivetrains and lightweight, performance multi-terrain 650b tyres and fast, large volume multi-terrain tyres for 700c has really helped fuel bike development.
We have started from the ground up with the Bokeh geometry the clearance is increased to take up to 650b x 51mm or 700c x 45mm. The wheelbase is longer and angles a little slacker, with the fork using a 50mm offset to keep the trail dimension under control. Our steel EXPOSURE model will accomodate larger tyres and more load carrying capacity if you require it.
The stack height is very similar to the Definition and Resolution, we didn't want overly long head tubes because these are fast bikes and they need to accelerate and climb well. There are 8 sizes: 48, 50, 52, 54, 56, 58, 60 and 62cm, see individual bike pages for full geometry.
The carbon monocoque 'Parallax' fork has been developed in conjunction with our Italian frame builders, it uses a Ø12mm thru-axle, flat-mount and internally routed hose and dynamo and weighs just 465g. As with the frames, there is a full compliment of discreetly sited fender eyelets and an extra one at the front for a Dynamo light, plus of course accessory mounts on each side.

The Builds
BokehTi: Bicycles shown are examples only. We can build your BokehTi with any of groupsets and options shown for our Alu. Bokeh models.
The Bokeh bikes are designed for 650b x 51mm tires or max. 700C x 45mm, and every build level has the option of a 650B or 700C wheelset. Choose from many of the HUNT disc brake wheelset range using the 'Configure' tool. We're always testing the latest and cutting edge tyres available from a huge range of manufacturers, so you can choose from the best tyres available to fit your 650B or 700C Bokeh. WTB, Schwalbe and Panaracer are all avaiable using our Configure tool, and many others are available by on request.
Please state how you would like your front brake to be operated by using the Configure tool. As standard we build all bikes with RH / Front brake.
Our Component Choice:
SRAM 1X / Shimano 1X / 2X / Campagnolo Ekar Drivetrains and braking: We've specced SRAM/Shimano where we best see fit, so you have the option of simplicity & security offered by 1X drivetrains, or the efficiency and subtleness from a trusted 2X set-up. Capable in any condition, on or off-road the speed is controlled by modern groupset-matched flat-mount disc brakes.
Deda stem, bars and headset: We're sticking with the Italian theme and using Deda Elementi handlebars and stems. New for the Bokeh models is the Gravel100 flare 'bar as standard on all build levels. Matched to the triangulated Superzero stem for steering system stiffness and it looks great. The lightweight alloy handlebar features an ovalised mid section for rough terrain and a subtle flare in the drop for increased control.
Ritchey VentureMax WCS/Comp: Now available using the Configure tool are these flared 'bars in all sizes. Featuring an ergonomic flare and widened drop, these are ideal for bikepacking set-ups and precise off-road handling.
Fizik Terra Argo saddles: As part of our strategy to work with European producers, we're now speccing the Terra Argo X3/5 saddles to Bokeh bikes. This design has excellent compliance in its rails and body, a cut out, plenty of wide support for many sit bone widths, unisex design, and it's made in Italy. This is one of the few saddles that everyone at the barn can get on with, it's not too finicky regarding exact tilt position and it suits both male and female riders who have ridden with it.
Hunt 650B Wheels: We have again collaborated with our friends at Hunt Bike Wheels to develop a Mason x Hunt 'AdventureSport' 650b wheelset for the Bokeh bikes, and now available in Dynamo and Carbon leves too.
Mason Clamp, Post and Bar tape: Lightweight, simplicity, durability and style were required here, so we specified our own. Our 'Contact Tape' is a super grippy and extra long bar tape suitable for wrapping any handlebars.